The digital age has brought us many perks – all the knowledge in the world at our fingertips, same-day delivery for anything we can think of, and endless hours of entertainment only a click away. While this digital landscape is the playground of marketers, the inconvenient downsides can't be overlooked. A shortened attention span of targeted audiences and increasing difficulty in making your brand memorable are a few of the many hurdles
digital marketers
must overcome. 
That's why guerilla marketing is always relevant. The greatest names in advertising, like Coca-Cola, Apple, and Starbucks, still swear by guerilla tactics, and it only makes sense – they work! If you can surprise and wow your users and give them real value in unique and imaginative ways, your retention, acquisition, and profit will show it. If you're new to guerilla marketing strategies, here are some tips and tricks to remember. But first…
Guerilla Marketing Is…
You've probably heard of guerilla warfare, and guerilla marketing borrows its strategies. Their point is to present your brand and product to your targeted audiences in a surprising, memorable, and sometimes shocking way. 
The point of guerilla campaigns is to get the people talking about your business, to get them intrigued about your messaging and what you offer. Then, your traditional marketing tools can take over and make sure that once the customer is reeled in, they stay hooked.
Read Also: 15 Proven Tips for Learning Digital Marketing Quickly
Secrets to Successful Guerilla Marketing
While the rules of the game will be different for every brand, there are some steps you can take to ensure your guerilla marketing campaign is a success.
1. Do Your Target Audience Research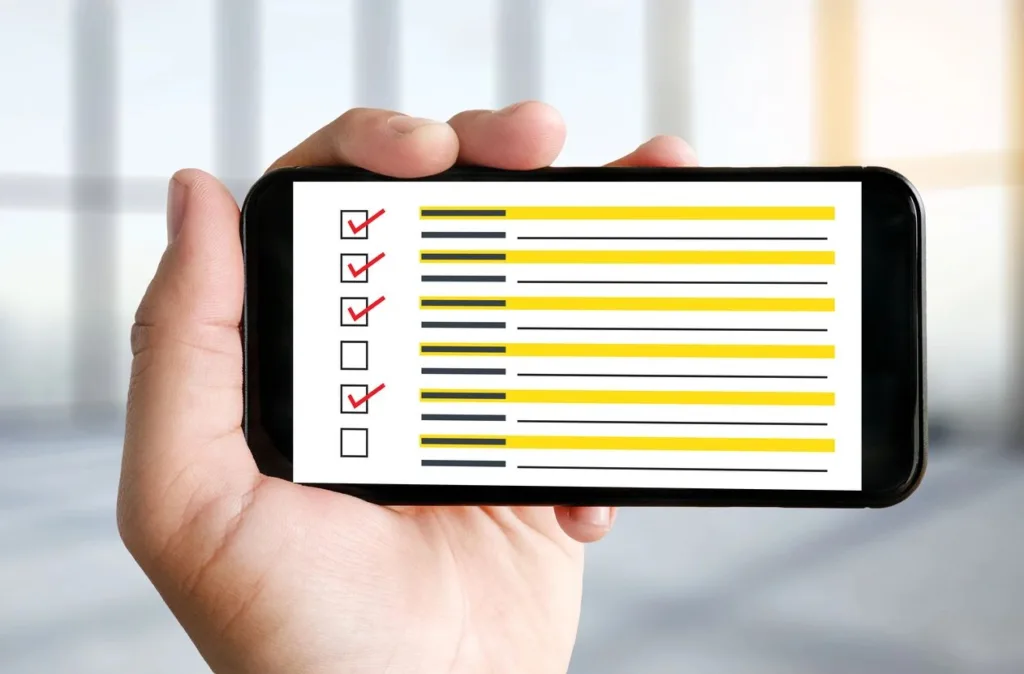 You may already have a fantastic idea for your guerilla marketing approach, and that idea comes from your in-depth knowledge of your business and what you want to sell. The next step is understanding your audience just as well. Before you get into the nitty-gritty details about how, when, where, and how much, you first need to figure out your target audience.
This rule is important for every marketing campaign, but even more so for guerilla tactics. For them to be successful, you need to adjust your messaging to fit the understanding of your users, to hit the bullseye that will make them think about your product or service.
2. Stay on Point
Remember how we talked about incredibly short attention spans? One of the crucial aspects of guerilla marketing is to get your point across and make sure it's crystal clear. Once you do your target audience research, you'll know who you're creating the campaign for, and then you can combine those findings with your branding needs and messaging.
At this point, you'll have a lot of useful data that can inform your choices around the type of campaign you want to do, all the time keeping your message in mind. Make it snappy, clean, and to the point – your audience will respond better and remember it longer. A great example of to-the-point messaging is "Just do it!" by Nike. The whole world knows about it and what it means. That's your goal!
3. Creativity Is Key
Since you want your guerilla marketing approach to be surprising and thought-provoking, get your creative juices flowing. Even better, get your whole team together, brainstorm your strengths, and how you can leverage them to your advantage. The sky's the limit here as long you keep the data in mind. People have been doing it for decades, and you can always check out their outpours of creativity to get some fresh ideas.
4. Viral Is Always Good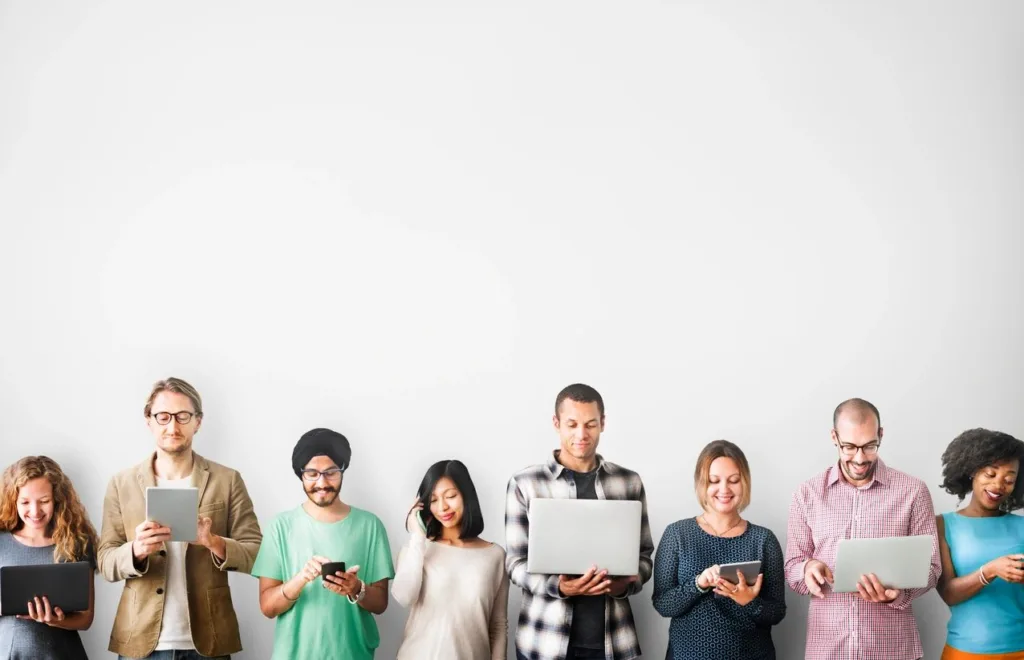 Something going viral in the digital age is the equivalent of striking gold a couple of centuries ago. The ultimate goal is to create a guerilla marketing campaign so good it creates discussion, reactions, and buzz all over social media and news outlets. 
You want people talking about you; you want them engaged, checking out your website, and talking about you across different platforms because the more mentions, shares, and related hashtags, the more people will hear about you. Never underestimate the power of word-of-mouth marketing; to this day, it remains one of the most productive and useful guerilla marketing strategies for a reason.
Read Also: Social Media Marketing: Beginner's Guide to Run a Successful Social Media Campaign
5. Tap into the Unconventional
The beauty of guerilla marketing is that you don't have a norm to uphold, no constricting rules, just your imagination and ability to turn it into reality. This means you get to use all the unconventional routes that might not usually be an option.
This can mean anything from choosing a special location for launching your campaign and using ambush marketing on big events that will, by association, also bring attention to your brand. More and more businesses are using CTV marketing to present their offers to millions of people using Netflix, Spotify, and similar platforms, which could also fit into your plans. Grassroots advertising can help with your guerilla efforts because it connects you with a very specific audience with whom your messaging and services will resonate. Choose your unconventional approach based on the type of business you're running, and who knows, you might strike gold as well!
6. Offline Marketing Is Very Much Alive
And don't let anyone tell you otherwise! While your business will have very limited growth opportunities without an optimized digital presence, offline marketing can do wonders for your business as long as it's done well. 
Create interactive billboards and gorgeous street art; partner up with other businesses and combine your advertising efforts for maximum effect. Get your business outside, seen by thousands of people passing by, and find ways to grab their attention. Companies have done outrageous things to get their point across, so why not tap into that energy? You're in the clear as long as your campaign has honest messaging and a positive goal.
7. Create Some Mystery
We're all tired and unimpressed by ads, but what if you could create an unassuming ad that's clever and keeps your audience's attention to the very end? Mystery marketing can help you achieve just that.  
As its name suggests, the whole point of mystery campaigns is to pull the audience in, to give them something to decipher and wonder about. It can be anything from a reel and a series of social media posts to unorthodox billboards and unfamiliar objects in public spaces. Haut couture and premium cosmetics brands often use mystery ads to unveil their latest product when interest in it peaks. Why not try something similar?
8. Do Unique Giveaways
If there's one thing we all know is that people love free stuff, and if you make them work for it a little bit, you have a potential goldmine on your hands. New businesses and start-ups regularly create giveaways to attract new customers and allow them to try out their products. This can tie into your guerilla strategy splendidly.
You can create mini-games and puzzles for people to solve, and the first people who complete the challenges get a reward. You can make your giveaways interactive and fun, like a treasure hunt, or discover new ways to get them appealing to your targeted audience. Prizes don't have to be substantial either, only samples of what you have to offer, but it could put your business into the spotlight, especially if you're operating within a small local community.
9. Harness the Power of the Pop-Up
Some of the most successful pop-up owners are the most imaginative ones, the ones who turned their businesses into the epicenter of social media activity. They combined the power of mystery marketing and the quality of their services to ensure a large following that would religiously track their activities. 
If you've got services that could fit within the definition of a pop-up (though arguably anything can), why not try and do the same? You can even make a little competition out of it and make an announcement on social media – Whoever shows up first at our pop-up will get… You get the gist, people will want to check you out and take your measure, and if you plan things right, you could do more than one pop-up until the word-of-mouth marketing takes over.
10. Guerilla PR Campaigns
While some of the secrets we shared focus heavily on targeting your audience, guerilla PR campaigns can get you the attention of big news outlets and relevant platforms in your industry. These PR stunts require savvy and knowledge on how to run them properly, thus minimizing the risk of gaining negative attention or facing backlash.
Guerilla PR campaigns create the much-needed buzz about your brand by creating a unique viewpoint or situation worthy of coverage. Publicity stunts are nothing new but can be used to generate anything from social media engagement to a strong backlinks profile for your website, all of which could help level up your marketing game.
Guerilla marketing can do a lot of good for your business if you plan it out properly, have a budget for it, and learn from your mistakes every step of the way. Just like every marketing approach, it might take time to get it right, but eventually, the effort will pay off, and you'll be happy you didn't give up.