Who defines what great web design is? The standard in one industry may not meet the requirements of another. Sometimes aesthetically pleasing appearances fail to meet the user's needs. Technology often changes what does and doesn't work well, too. How can
professionals in the web development
industry redefine great web design into something usable for each client and their needs?
In 1991, Tim Berners-Lee published the first web page available to the general public. In the decades since web design changed dramatically and grew to about 200 million active sites. What defines beautiful standards varies from year to year. Designers try new techniques and users clamor for some and reject others.
There are social media sites, personal blogs, business to business (B2B) sites, and even online retail stores. Excellent design elements vary depending on who you're working for and why they need an online presence. There are some essential elements to keep in mind when setting trends and guiding others in the best practices to redefine great web design:
Best Tips to Redefine Great Web Design
Here are the best tips that may helpful to you to redefine great web design for you personal or business website.
1. Study the Industry Widely
If you want to try cutting-edge designs and throw new ideas into the mix, you must first understand the standards of the industry for which you're designing. You have to understand the rules to interrupt the rules. Study competitor sites and websites similar to the business model for which you are creating. Take notes on what you do and don't like about various business pages.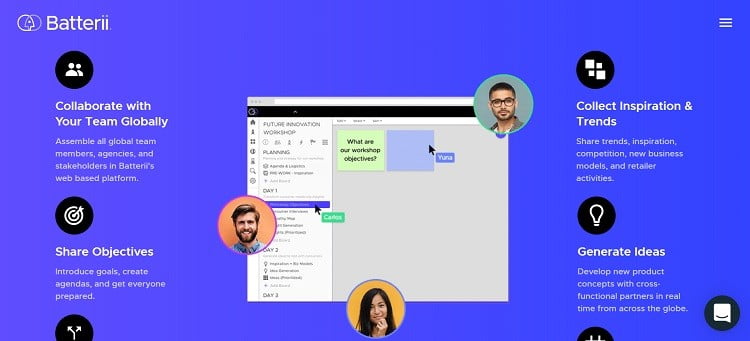 Batterri does a great job of adding the elements expected of a B2B website, such as clear navigation and a list of product benefits. They then up the game a bit by including some animation right on their landing page showing the product in action.
2. Integrate New Technology
What technology impacts your brand the most? Anything you can tap into that will make customers' lives easier benefits your design. When you redefine great web design, shouldn't user expectations and experience be at the top of the list? 
Look for ways to integrate new systems into your designs. For example, bring your customer relationship management and enterprise systems into compliance with your website's back-end. 
3. Tap Into User Emotions
One thing that never changes is the range of emotions consumers have. Tapping into those feelings will never go out of style because they are what help people relate to your brand and message. 
Study the psychology behind why your buyer persona has certain behaviors. Dig into demographic, psychographic and behavioral data. Conduct surveys to figure out what makes the target audience tick and how you can solve any issues they're facing. Most people have a pain point that's driving them to your website in the first place. Find the problem and fix it.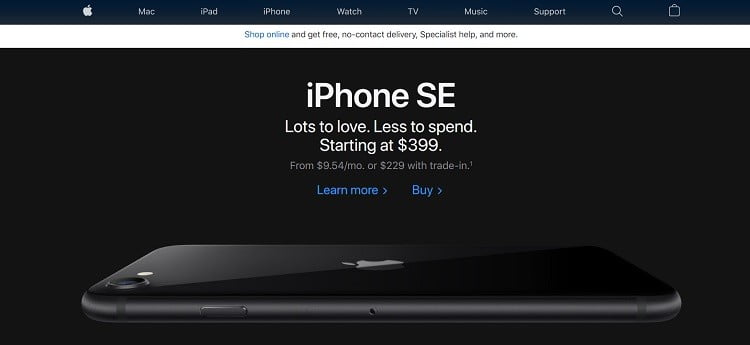 Apple does an excellent job of tapping into current customer concerns with spending. In the wake of a pandemic, people tend to buy necessities and are less likely to upgrade smartphones or purchase luxury items. With the tumultuous economy in mind, Apple launched an emotional appeal reassuring customers they can get an inexpensive phone model that still features numerous benefits.
4. Improve Customer Experience (CX)
The customer experience should be at the top of the list of any definition of design work. In one survey, 76% of consumers said they expected brands to understand and meet their expectations. 
Look for ways to simplify processes. Make sure everything is legible. Focus on the action you want users to take and don't distract them with tons of other elements on the page. Survey customers to get ideas for improving your page's UX.
5. Pay Attention to Mobile
There are around 3.5 billion smartphone users globally. Many of those people access the internet via their mobile devices. If your designs aren't already optimized for mobile, now is the time to do so. While many designers understand the popularity of cell phones for online browsing and already incorporate responsive design, others may not realize the impact.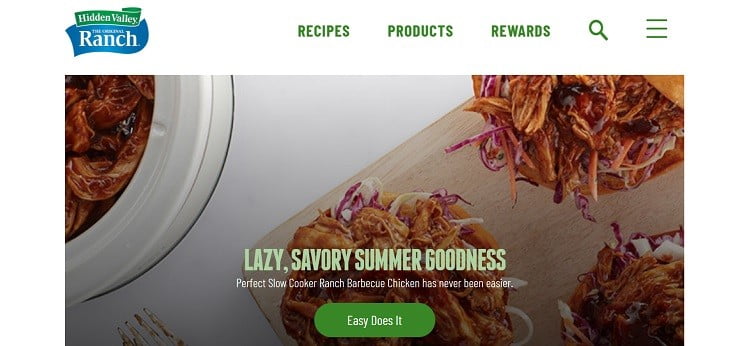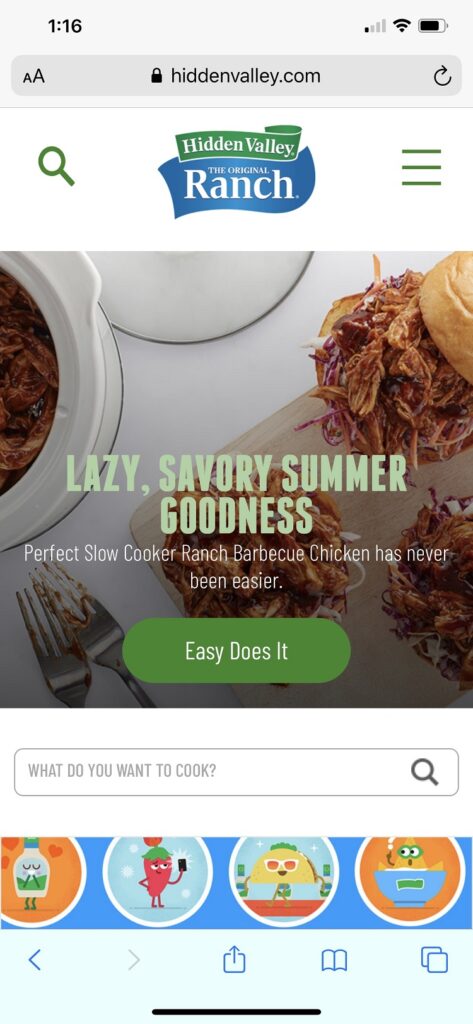 Hidden Valley Ranch's layout adapts nicely to mobile devices. Notice how the site's look is similar across both desktop and mobile. If someone visits from their smartphone and later from a laptop, they will immediately recognize the branding. 
6. Add Current Functionality
Make sure your site's back-end coding matches the expectations for the front-end. Everything needs to function seamlessly, particularly if you're calling up databases, such as inventory tracking or shipping costs. 
Think through the user interface and how it functions. Will users grow frustrated with any part of the process? Do things bog down somewhere, leaving the user to wait for pages to load?
Think about the website features other people in your industry offer. If they provide price comparison, write code to pull up prices or options from across top competitor sites and list them for the user. Anything you can do to keep visitors on your site instead of bouncing elsewhere for information improves your chances of converting them into a customer. 
7.Trust Your Instincts
When it comes to redefining great web design, you'll get advice from many different factions. At times, the information may contradict industry standards or other advice. When redefining what you do, you need to trust your instincts and rely on your people skills to develop a website users will love. The best designs fade into the background and focus on the page's objective. Users may not remember specifics about the design, but that's okay if the webpage's function accomplishes the goal.