Suspecting that your partner is cheating can be really frustrating, especially when you have no concrete proof at hand.  Cheating spouses will always take extra measures to cover their tracks, and this may make your claims seem baseless. However, with today's modern technology, there are several tools that can help you effortlessly catch a cheater.
The rise of social media and instant messaging apps like WhatsApp and Telegram, make it very easy to juggle between partners. There is also a high sense of security within these media. It gives users the confidence to cultivate illicit affairs, without fear of being busted.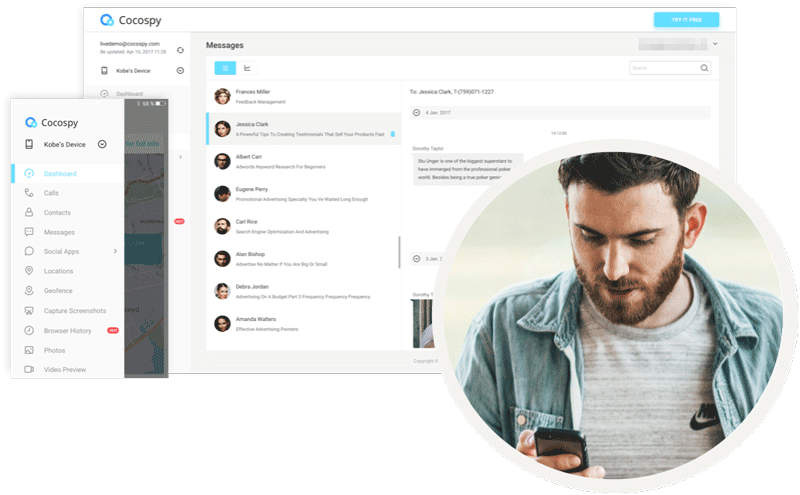 In this article, we focus on some techy ways you can catch a cheater, like the use of Cocospy. Depending on the behavior patterns of the suspect, you can choose one or more methods you think will be suitable.
Monitoring Apps
There is a lot of information you can learn about a person through their mobile phones. And this is why monitoring apps are a great tool to help you find out if indeed your partner is cheating. Cocospy is one such app that allows you remote access to a phone's information.
The Cocospy app is available globally and boasts of over 30 features that can help you expose a cheater. Infidelity is a big deal, and if at all you choose to spy on your partner, you need a trusted and reliable tool. It would be embarrassing and depressing for your mission to be blown out before getting to the root of it.
Also Read: Some Practical Ways to Spy on Someone's WhatsApp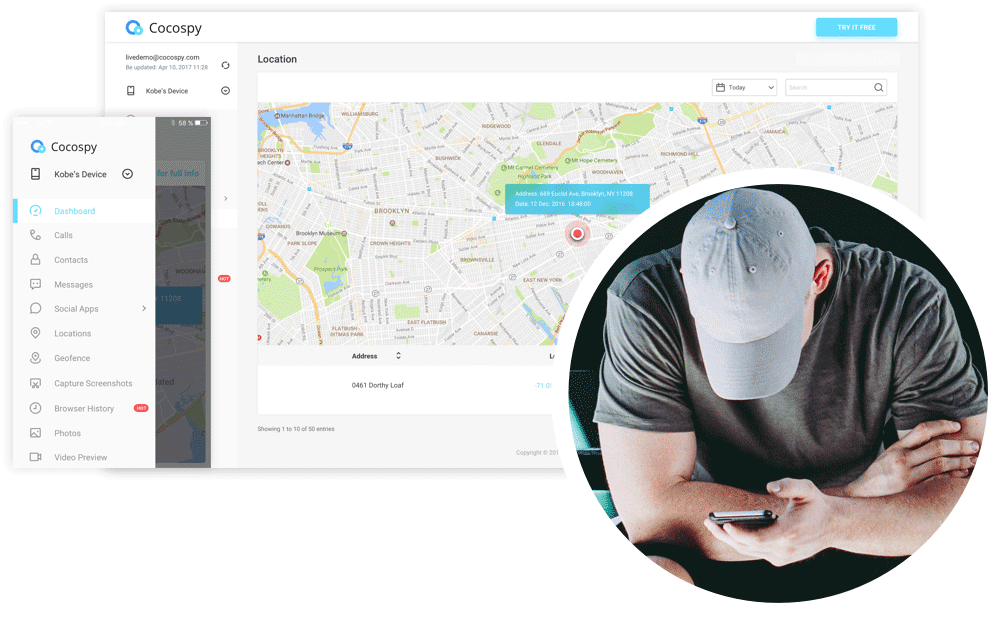 Why Cocospy is Recommended to Catch a Cheater:
This monitoring app balances both fundamental and cutting-edge features for a comprehensive spying experience. And the best part about it is that you do not have to root/jailbreak the monitored phone to get access to third-party applications and activities. For android phones, you need brief access to the phone while with iOS it is not necessary.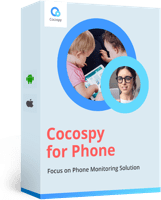 The spy app allows you to see messages, social media conversations, media files, and track call logs. Depending on the plan you choose, you can also get access to the target's phone calendar and notes. The set-up is straightforward: create an account, follow the wizard prompts, and once done, the app's icon is automatically hidden.
Cocospy operates in stealth mode and occupies just about 2MB.  It does not in any way interfere with the performance of the monitored phone and will remain unnoticed all through. When installing the app, you will be able to give consent to the required permissions.
Hidden Cameras
While monitoring apps are considered useful in catching a not so loyal partner. Sometimes you may need more than a damaging message or picture. Hidden cameras could help keep an eye on your partner to see if they are cheating. You can click here to view some cameras to spy on spouse using Cocospy.
Such cameras often have remote viewing capabilities, allowing you to watch via Wi-Fi and at the same time record to watch later. Cameras are especially great if you suspect your partner brings someone to the house or you don't trust some visitors they host.
GPS Tracker
Partners that hardly want to disclose their location could be having something to hide.  Some monitoring apps like Cocospy have an inbuilt GPS tracking function, but if it is not there, you can get an exclusive app for that.
A GPS tracker lets you know the places a person visited, the time they visited, and how much time was spent there. Once you establish a pattern, maybe you can surprise them, and if they are indeed cheating, catch them in action.
Google Maps on Android and Find My Phone on iOS also work in an almost similar way. They let you determine the location of the monitored phone, and thus can tell where your partner is.
Social Media
This sounds so obvious, but it can reveal so much vital information. It is clear a cheating spouse won't announce his slick moves on a Facebook post or comment (although some dumb ones do), but features like reviews and location tag can expose them.
Imagine stumbling on a review of some romantic hotel by your partner or having their picture tagged in a location you had no clue they were visiting. So, keeping an eye on the social media trends of a person could help you establish if they are having someone else on the side.
The above methods are sure to help you determine if indeed your partner is loyal or not. However, no tool or technology can help you stop a spouse from cheating.  A good relationship is built on trust and honesty. When these virtues seem to be lost, it is best to end the relationship.