Do you want the best fax software for Windows 10? Numerous options are available in the market other than a fax machine and fax modem. Online fax services allow you to manage domestic and international faxes.
Best Fax Software for Windows 10
Numerous services are available in the market. To decrease your headache, here are some of the best fax software solutions that are shortlisted for Windows 10.
CocoFax (Recommended)
CocoFax is a trustworthy fax service to send and receive faxes. You can use this faxing solution to communicate with international clients. For your convenience, CocoFax offers windows 10 fax software. It is safe to send and receive sensitive documents through fax.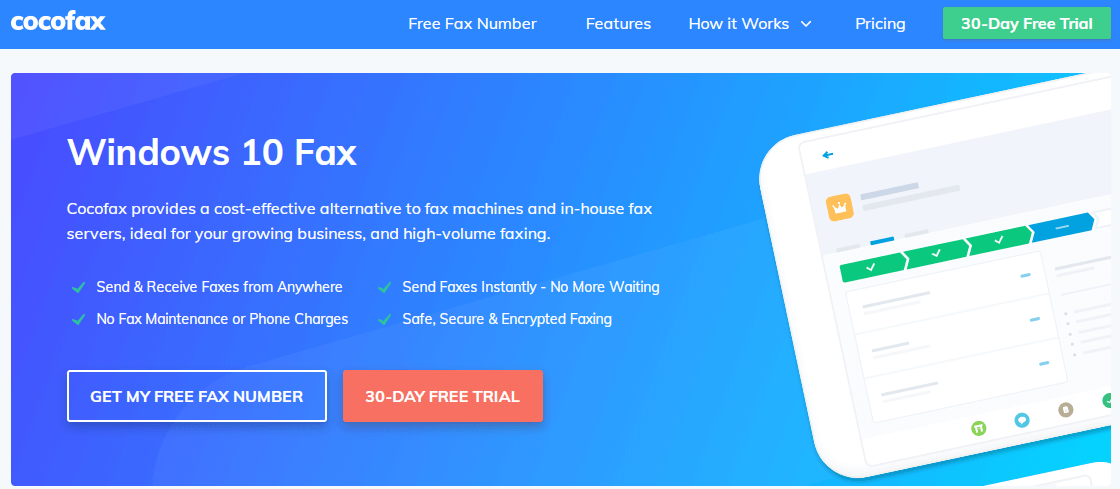 If you need a portable faxing solution, CocoFax will be the right choice. With the use of CocoFax, you can turn your smartphone or tablet into a virtual fax machine. It gets recognition from TechRadar, Forbes, Life Wire, Tom's Guide, PCMag, etc.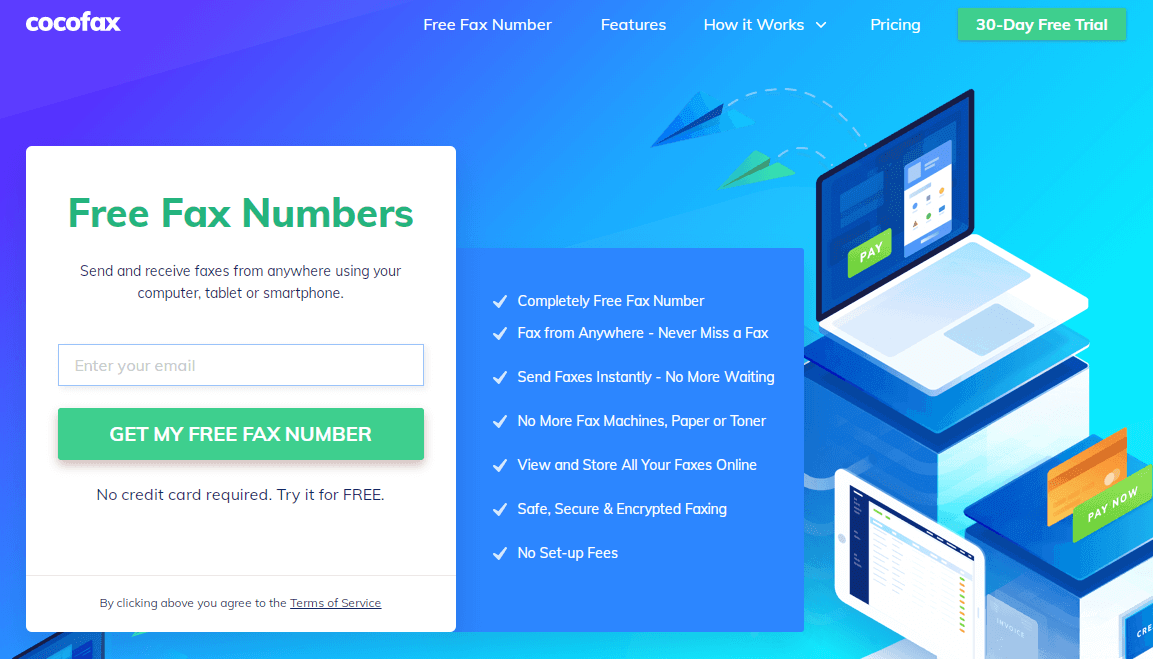 You can start your trial with CocoFax for free. You will get a free fax number while signing up. This reputed brand allows you to pick your favorite number.
CocoFax is famous for encrypted and HIPAA compliant solutions for sensitive documents. You must not worry about the security of your documents.
There are more than one million satisfied customers all around the world. You will get a free trial for almost 30 days and a free fax number. After 30 days, you can upgrade your subscription. For more details, feel free to visit the official website of CocoFax.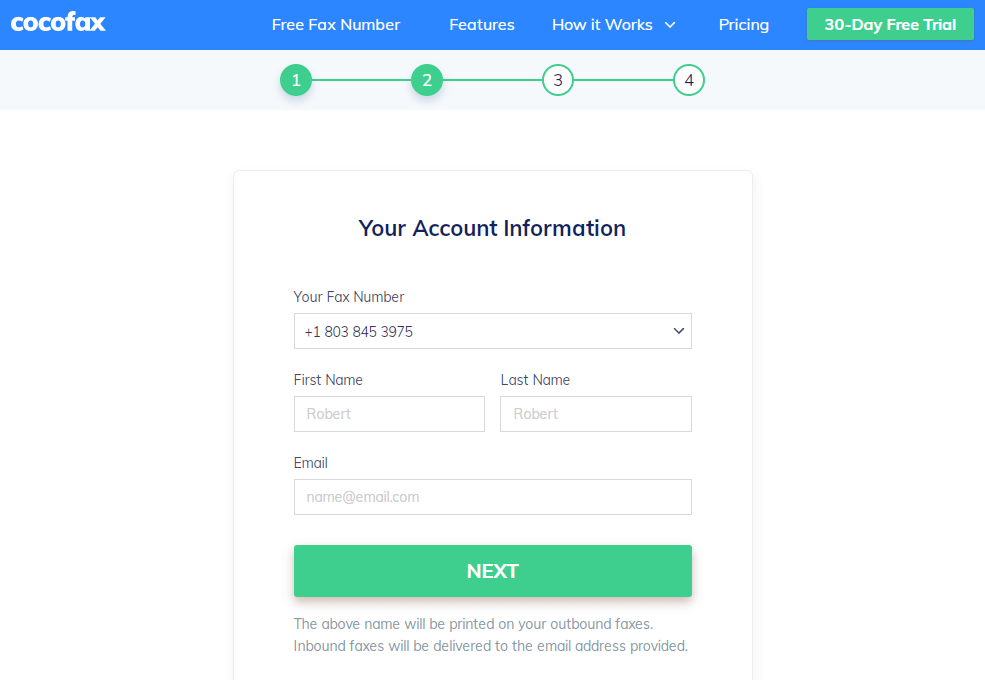 You will need your email address to sign up with CocoFax. Feel free to create your account and start using their incredible faxing solution. It may help you to impress your customers. This faxing solution is capable of managing the high-volume of faxes.
Read Also: Top 5 criteria for choosing a security software
RingCentral
Do you need a fax service for domestic faxing? RingCentral can be the right choice. This service is reasonable and flexible in the market. You may get different packages, such as 500 to 2,500 per month.
The cost of every package can be different. Make sure to choose the best package as per your needs. Feel free to integrate this service with GoogleDrive, Dropbox, and Outlook to retrieve relevant documents. It allows you to send faxes through Windows 10.
Venta Fax
Venta fax is another faxing solution for the system of answering machines and computers. Remember, this service requires you to purchase a fax modem. If you need a completely portable service, CocoFax is the right choice.
To use this fax solution, you must have the necessary hardware. Moreover, it is not easy to use this service. No doubt, it is a workable fax solution for people who have a fax modem.
MetroFax
MetroFax is a fax service to receive and send faxes through Windows 10. It allows you to use mobile devices to manage faxes. Remember, this fax service has an outdated interface. You will not get a digital signature tool from MetroFax.
Moreover, it is not suitable for international faxing. You will need CocoFax to manage international faxing. Remember, different pricing tiers are available for the users of MetroFax. It allows you to send nearly 500 pages. Some people find it expensive and unreliable.
Windows Scan and Fax Software of Microsoft
Keep in mind Windows computers are available with scan and fax software. If you want to use this software to send out free faxes, you have to arrange a modem and a phone line. It is essential to set up your personal computer.
If you don't want to use a phone line and a modem, you can use CocoFax. It is a trustworthy and encrypted solution. To use Windows scan and fax software, you will not need the internet. You may be able to send international faxes, but the procedure is complicated.
Conclusion
In a nutshell, CocoFax is one of the best fax software among its competitors. Every service has its advantages and disadvantages, but no one can compete with CocoFax. If you want a fax solution for your business, pick CocoFax.
It is designed to satisfy every customer. You will find it suitable for your small and large business. For occasional users, RingCentral can be the right name. If you have a fax modem, you can use Venta Fax.
If you want a virtual faxing solution, CocoFax can impress both you and your clients. For maximum security and HIPAA compliance, businesses blindly trust CocoFax. Start your free trial with this reputed brand today.