You can increase your website traffic through social media that helps to increase the number of customers and boost your target audience's awareness. At the present time, people are actively looking for an information on social networks, which gives you a great opportunity to
bring an organic traffic to your site
. There are a lot of different SM such as Facebook, Pinterest, Linkedin, Twitter, Instagram etc. As a result, there is a huge number of users in each network. Due to an enormous audience, social networks became one of the most efficient platforms for promotion and for attracting new users or customers.
Social media brings traffic using such approaches: suggesting an appropriate and advantageous content to the audience; communicating with the target audience through surveys and questions; obtaining an assessment from users and correction of your strategy as a consequence; using brand awareness; SEO ranking; etc. Of course, the usefulness of bringing traffic from social networks is directly connected with your website. Your website must be responsive, owing to the possibility of reaching it via smartphone or tablet.
In fact, there is one simple way to create a responsive and user-friendly website. You can use a ready-made solution, that matches line of your business, such as WordPress theme. To clarify, these templates allow you to create a new website or refresh the existing one in a couple of days. Moreover, such theme providers, as TemplateMonster.com offer you a wide collection of pre-made solutions, in order to save your time and money on creating a website.
In a big variety of templates, there are business & services, hotel, restaurant, personal blog and fashion blog WordPress themes. By the way, if you need some help with installing or customizing your template, you can refer to Service Center and you will get a ready-to-go website within 24h. But let's explore the main question that brought you to this article.
How to increase your website traffic through social media?
Following are the most important ways to increase your website traffic through social media.
1.Expand your presence on SM 
Important to realize, that you have to prepare your Internet resources to work with social networks. Definitely, you already have your own Internet resources. Firstly, it is a website with content that describes and sells the product to the potential customers. In addition, you probably have a corporate blog with a variety of materials. All these resources shouldn't be ignored. Besides the effective SEO, you have to declare your presence at the network.
Here are 4 steps to prepare your resources: first, use social media buttons on your blog; second, add call-to-action buttons in your content; third, allow users to comment your posts; fourth, add links to your social profiles in your content.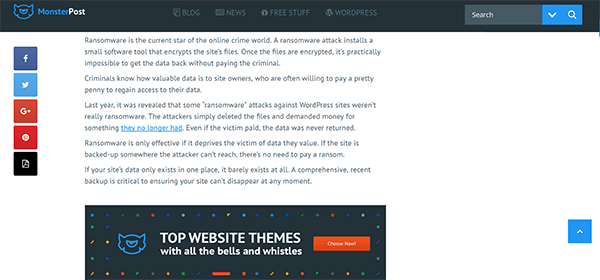 2.Use posts in social networks to increase traffic
Offering an access to private content in your social posts, you are improving the attitude of customers to your brand and increasing its importance for them, builds trust. In order to give an access to the private content to your followers on SM, you can link to the necessary pages of your website.

3.Adapt your posts for different networks
Obviously, your posts shouldn't be the same. By making different posts, you are getting an opportunity to put customer's mind to your offer again and in a different way. In addition, your publications will have a different format and appearance, thanks to the distinction of networks. Equally important is to use keywords: it will help your potential customers to find you through a searching system. By the same token, don't forget to use advertising. Advertising in social networks is a quick way to increase traffic.

4.Publish several posts per day 
Of course, your post will be seen only by a few people, if you post it just once. But it is important to understand that there is no need to publish the same information every hour because you will be marked as a spam. In other words, you should find a perfect amount of posts per day: let's say, 2-5 posts. An exact number of publications depends on the network.
5.Use hashtags. Hashtags are used practically on each social media
Hashtags allow your potential customers to find you in the easiest way. For this reason, you have to pick the most searchable and popular hashtags and add them to your posts. Please, mind that too many hashtags might reduce all your efforts to nothing.

6.Agents of influence
In order to make your customers sure that you are a qualified and successful company, you can ask authoritative users to share your links, to give a feedback, to write about your brand, to give you an interview, etc. Additionally, you can invite influential authors to write content for your community.
7.Visual approach
As you know, most of the people retain information through visual content. Posts which contain visual components are more efficient. On the other hand, videos are the most popular kind of visual content now. On this basis, it will be great to answer on frequently asked Questions with the help of video, insert Youtube videos to your site, call customers to action with the help of video clips about your product or service, share your videos on social networks, create real user and customer stories using video, etc.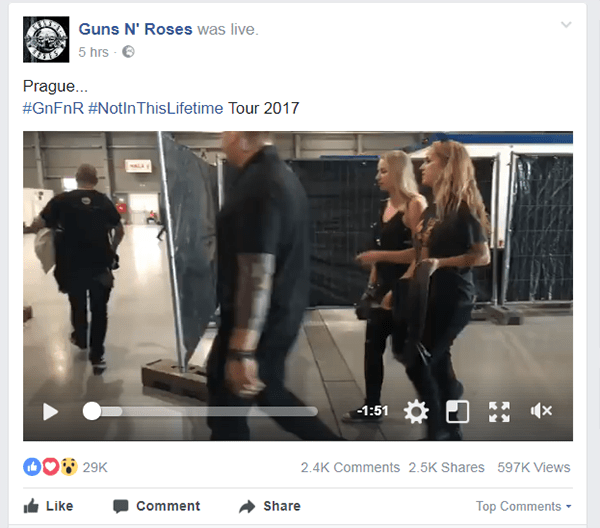 8.Write catchy headlines
Naturally, a catchy headline is an important part of each article. Without imposing headline, even the most interested and useful information will be unread. Your headlines have to make your visitors curious about your activities and grab their attention.

9.Guest blogging
Obviously, this is one of the best ways to spread a word about who you are and what you do. Long story short, if you aim to get a wider audience or to get more traffic to your website or social media page, this is an ideal option for you. Owing to the fact, that there is a huge number of sites on the web, it will be quite easy to find relevant resources to post your article. Moreover, even the top blogs accept the guest post queries, even on a free basis.
10.Make Yourself Heard in Comment Sections
Similarly to the point 9, you can search for the bloggers that highlight the same direction, read different articles or posts and mention your opinion in the comment sections. Moreover, if you are an expert in your niche, you can also link to any your materials, in order to prove your opinion.
As can be seen, there is plenty of ways to spread a word about you and your business through the social media. Actually, there are more ways to bring a traffic from social media to your website. We picked 10 most simple and useful methods, which will help you to display your business in the most appealing way. All of these points are easy to use and you do not have to choose all of them for your marketing strategy. Pick several that you like the most and combine them according to your needs. If you think that we missed any important method, feel free to share it in the comment section below.